Sticker labels are an important tool for branding and marketing. Pasting the right sticker on your products could attract a wide range of customers to your product.
It's easy to see a good quality sticker and admire its artistic beauty or how it brings packaging to life but, there's a lot that goes into creating one. You may have a look or feel in mind, but the range of features and choices is overwhelming.
This is why understanding sticker material types and their various best-case uses are essential when you're in the process of creating or purchasing stickers for your business.
To help you through the options available, we've come up with an easy guide on understanding the various sticker material types and choosing the one most suitable for your use case.
What Are The Different Types Of Stickers?
There are different types and kinds of stickers and there is no one way of classifying them. However, you can classify stickers initially based on what the sticker is made up of. This begs the question; what are stickers made up of?
No matter what unpronounceable name you see when searching for sticker materials, your stickers are likely to be made up of one of the following raw materials:
Paper
Vinyl
Polyester
Polypropylene (PP) or Biaxially-Oriented Polypropylene (BOPP)
Satin Acetate
Each material has its pros and cons and therefore offers tradeoffs. Only by knowing your specific use case can you decide which is better suited for you.
Multiple sticker material types can be derived from these core sticker materials and we shall look further into this below.
Sticker Format
Although this article is about sticker materials, it's important to note that when choosing or creating stickers, knowing what sticker format suits your use case is one of the first things you have to do.
Determining the format of stickers you want influences what material you should go with and vice versa. Pick what exact material will be best for you and get your perfect stickers in no time.
Here is a brief overview of the most commonly used sticker formats and their preferred use cases.
Singles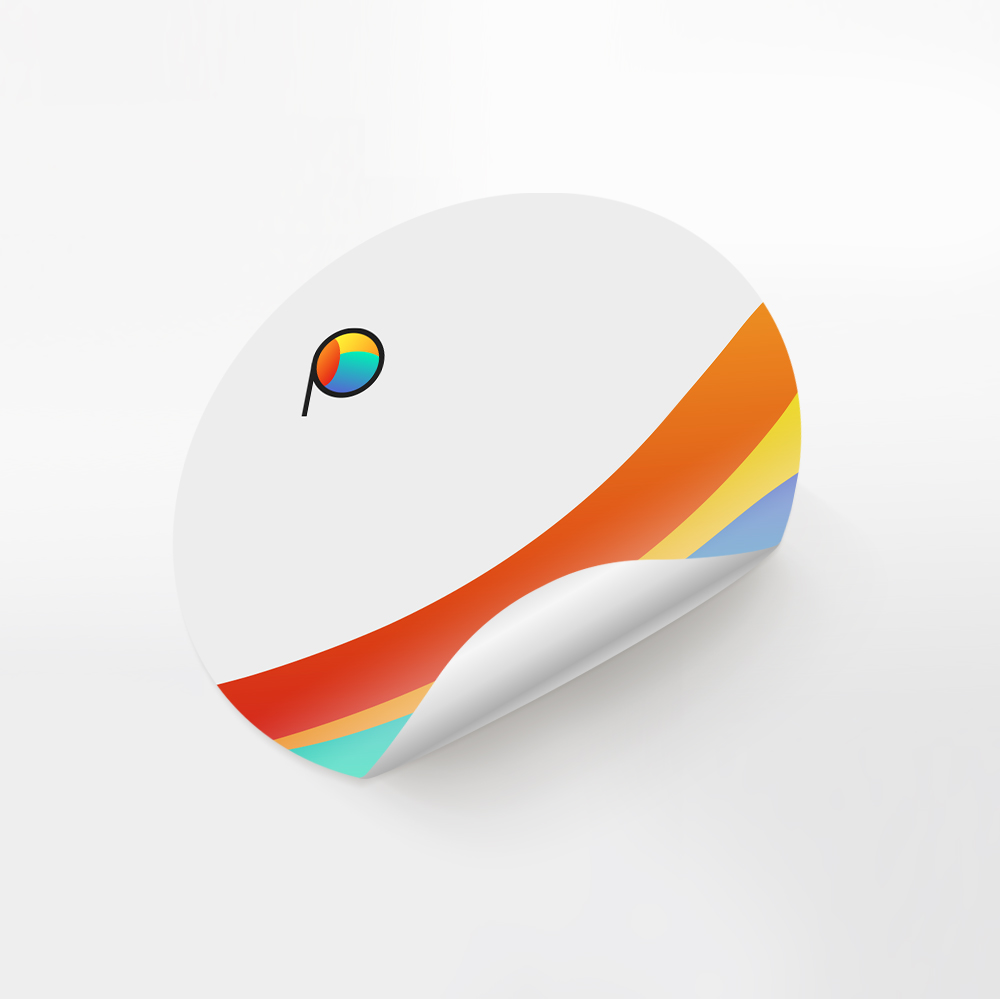 Usually available in standard circle, oval, or square/rectangle shapes. This is recommended for business owners or admin staff applying the stickers by hand. Stickers may be kiss-cut or die-cut.
Rolls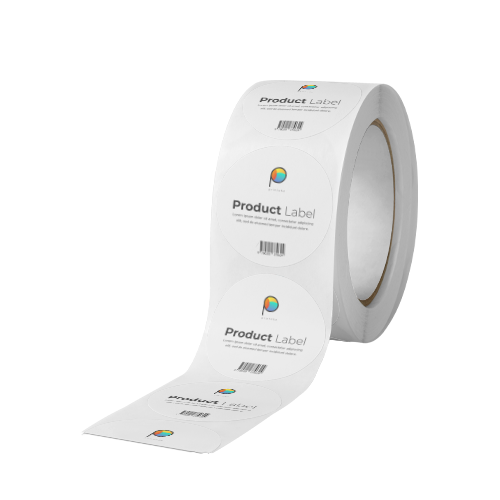 Several stickers are printed on one roll for continuous placement. Most ideal for automatic label dispensers for faster application. Stickers may be kiss-cut or die-cut.
Sheets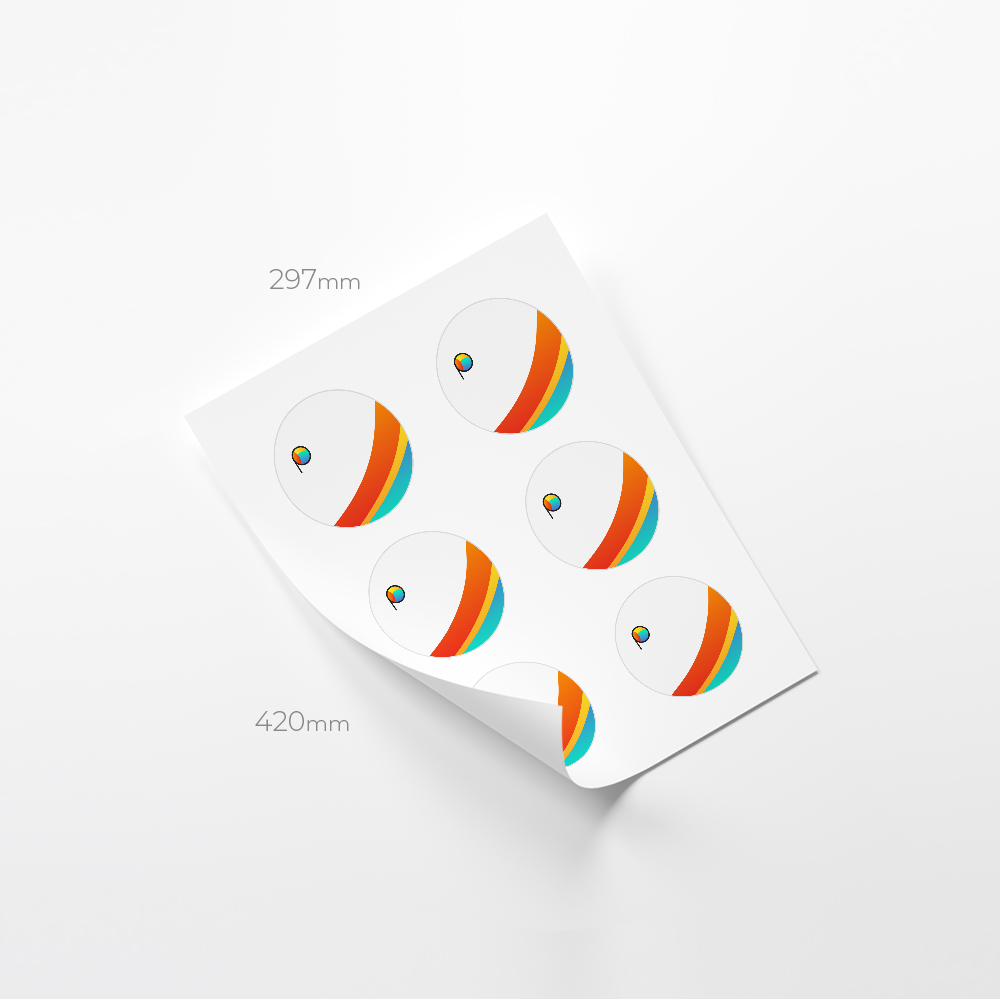 Show the same or different designs on one sheet. Easy to include in purchased delivery boxes as giveaways. Recommended for customers tracking the number of stickers per sheet. These stickers are usually kiss cut.
Sticker Materials
Now there are multiple types of paper stickers or vinyl stickers or PP stickers and when it comes to choosing sticker material types, the sticker industry talks in specifics. This is where we get into details on the exact sticker material types and their best use cases. Look through to find what sticker material is best for you.
Mirrorkorte Glossy Stickers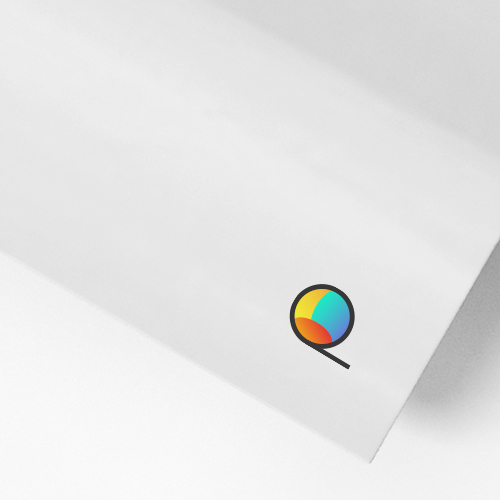 Mirror-coated stickers or more popularly called Mirrorkote stickers is a cast coated on paper with a mirror-like gloss on its surface. It is achieved by coating the base paper first with fine pigments and adhesive or binder and then drying up the coated surface in a cylindrical casting drum plated with chrome.
Mirrorkorte Glossy Stickers Best Use Cases
Food Packaging
Company Branding
Events
Wedding
Box Labeling
Cons of Mirrorkorte Glossy Stickers
Like most paper stickers, Mirrorkorte stickers are not waterproof and tearproof thus they should not be used for things like bottled water.
Woodfree Matte Stickers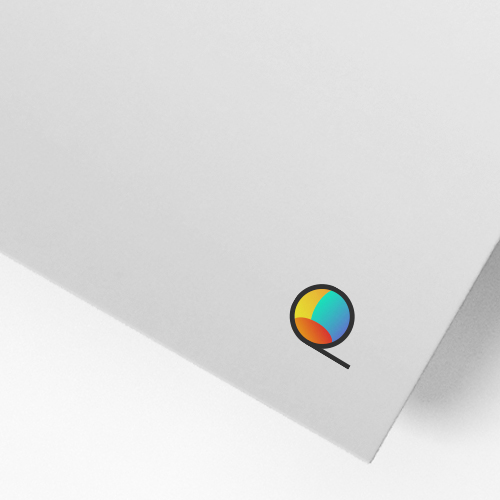 A woodfree sticker is an uncoated surface with a matte touch feeling. Wood Free paper is a rough matte white paper sticker and is the most suitable choice if your aim is to not have any shiny effect. Also, this material is easy to write on and is more receptive to handwritten or drawn designs along with craft materials, such as foils and stamps.
Woodfree Sticker paper is also known as offset sicker paper. It has very good absorption of the ink and is suitable for multiple printing; it can fit with laser printing.
Woodfree Matte Stickers Best Use Cases
Price tag
Office labels
Address labels
Description labels
Packaging labels
Food labels
Barcode/QR code labels
Cons of Woodfree Matte Sticker
These stickers will not be as bright as those printed on glossy sticker paper so if you're looking for something eye-catching, it might not be the best choice.
PP White Stickers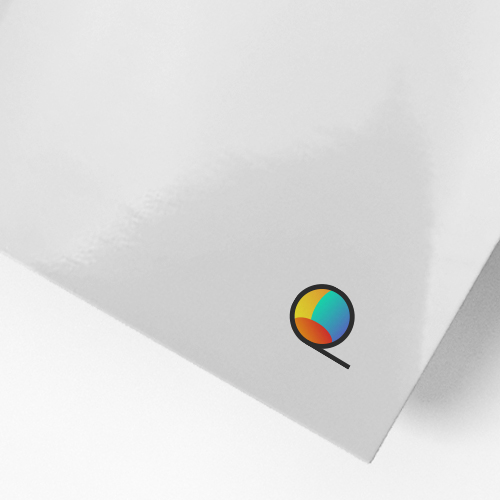 Polypropylene (PP) White stickers are also referred to as Synthetic Stickers. It is known for its rich luminous effect and subtle but elegant shimmer. These stickers have a strong adhesive that provides firm adhesion with water and it is tear-resistant.
White PP label stickers can be used on items that need to be washed, chilled, or refrigerated making it the ideal sticker material for food and beverage products.
PP White Stickers Best Use Cases
Food and Beverage packaging
cosmetic product
drinks, frozen products
price tag label
microwave containers label
Meat / Poultry
Cons of PP White Stickers
Stickers made out of PP have a typical lifespan of  6 months to 2 years so if your application requires the label to last longer than 2 years, you might consider a polyester or vinyl material.
OPP Transparent Stickers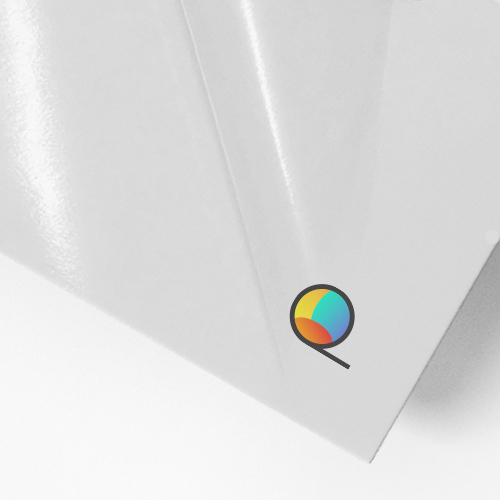 If you're looking for a minimalistic and clean look for your stickers then Oriented Polypropylene (OPP) stickers are the way to go. These stickers give a 'no-label look and allow you to display your brand while showing off the product. Moreover, OPP transparent stickers are waterproof.
OPP Transparent Stickers Best Use Cases
 bottled water
soft drinks in PET bottles
canned food
 household products  eg detergents, fabric softeners
Cons of OPP Transparent Stickers
If not made properly, some of the problems that might occur with this material include static electricity and breakage. Like most PP materials, its lifespan is also about 2 years maximum.
Brown Kraft Stickers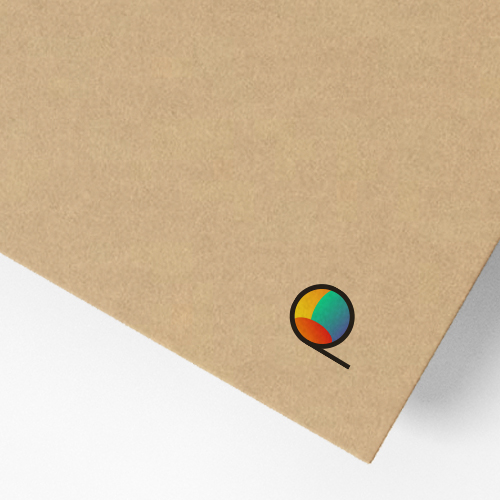 If you would like to go for an organic or handcrafted look, Brown Krafft stickers are the best option for you. Brown kraft stickers are made out of paper and are finished with a protective varnish to give a rustic and earthy aesthetic.
Another reason why you should consider using this amazing material is that it is made from 100% recycled paper so it's very environmentally friendly.
Brown Kraft Stickers Best Use Cases
Candle Labels.
Flower and Florist Stickers.
Food Stickers.
Cosmetic Labels and Stickers.
Soap Stickers.
Jar Labels.
Personalized Stickers.
Cons of Brown Kraft Stickers
Like most paper materials, brown kraft stickers are not water-resistant and are not advisable to be used for products that need washing or refrigerating.
Synthetic Paper Stickers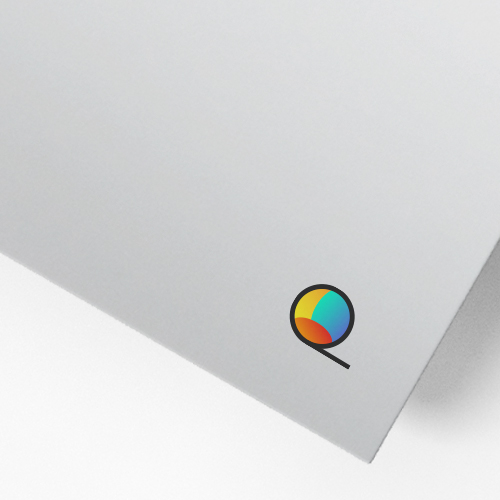 These are different from regular synthetic stickers which are usually made out of polypropylene (PP) or Polyvinyl Chloride(PVC) aka Vinyl.
Synthetic papers are specially treated plastic films designed to be used by most printing processes. Synthetic paper is manufactured employing synthetic resin derived from petroleum as the main material. Its look is close to that of paper but with the durability of plastic.
Synthetic paper is an excellent option for labels that need to withstand damp environments such as coolers and freezers.
Synthetic Paper Stickers Best Use Case
Wine bottles
Blood bags
Medical tubes/vials
Shipping containers
Restaurant menus
Aviation luggage tags
Cons of Synthetic Paper Stickers
The cost of Synthetic paper is slightly higher and the printing process is slightly different.
Silver Polyester Stickers
Silver Polyester Laser Labels (SP) is the go-to sticker material for technical materials.
Its weatherproof silver polyester material has a brushed silver finish and a permanent adhesive. This polyester-based material is both durable and water-resistant, making it a good choice for a wide range of applications and various temperature ranges.
Silver Polyester Stickers Best Use Case
Product labeling
Warehouse management
Inventory labeling
High-heat applications
Wine and beer bottle labeling
Low-temperature applications
Cons of Siver Polyester Stickers
This material is not good for squeezable packaging because it tends to pucker at the edges and polyester stickers are generally more expensive.
Warranty Stickers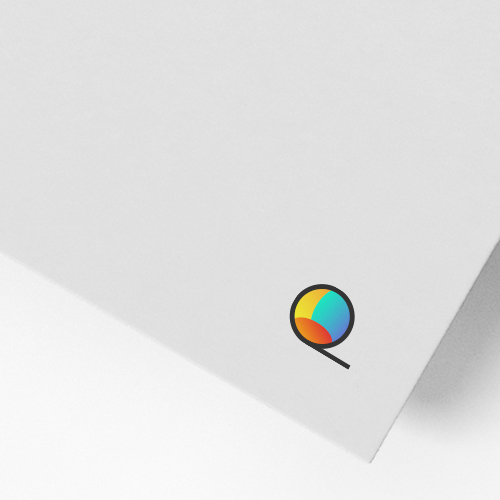 These are friable paper labels, made of high-quality epoxy resin with special technology to protect whatever surface they are put on. Once it's applied, it is impossible to remove these labels without some damage.
If you desire, these stickers when removed can leave a residue of the word "VOID". These stickers are extremely tear-resistant. Warranty stickers are an excellent choice for firmly covering seals or to be put on products without the intention of being removed.
Warranty Sticker Best Use Case
Furniture
Refrigerators, freezers
Electronic items
Office equipment
Signs
ID Tags
Cons of Warranty Stickers
These stickers are impossible to remove without leaving residue and should only be used for labels that you don't want your consumers to remove.
What Kind Of Sticker Material Is Best?
A simple online search could give you multiple articles claiming different kinds of sticker paper to be the best. Sticker paper veterans. However, know that the best kind of sticker paper depends mostly on what you want to use it for.
As we have established above, the sticker paper that is best for you is mostly dependent on your use case.
However, as a rule of thumb, most people want water-resistant, durable, and eye-catching stickers. This makes vinyl stickers, Mirrorkorte, and White PP stickers the most commonly used sticker materials.
If you are looking for the most sustainable and eco-friendly option, then Brown kraft paper stickers are the best for you.
What Type Of Sticker Is Most Durable?
When it comes to durability, the sticker material that is most commonly referred to is vinyl (PVC) stickers. These stickers are built to withstand abrasion and weathering and encapsulated by another layer of clear waterproof vinyl to make a very tough and long-lasting label.
However, vinyl is said to be the most hazardous plastic for our health and is known to have high concentrations of volatile organic compounds and phthalates which can cause cancer. Thus, they are not the safest choice for things such as food, beverages, and cosmetic packaging.
We recommend a more health-friendly substitute which is Synthetic paper stickers. Just like vinyl stickers, synthetic paper stickers are built to be highly durable and withstand dampness and mild weathering.
Summary
Although there are so many sticker material types to take into consideration when creating/choosing the perfect sticker for your business, you can be confident that the right material for you is out there.
Are you in the cosmetic or candle-making industry? Try Brown Kraft paper stickers. Do you need stickers for medical or pharmaceutical items? Synthetic paper is the way to go. Looking for something to tag your event souvenirs? Mirrorkorte gloss stickers are the go-to for that.
We hope this article has been able to make your sticker creation process a tad bit easier.
If you are looking for a reliable printer, Printoka offers online label & sticker printing with easy online ordering and low MOQ. Order online now!